Original black carbon fiber rings
Take a look at a few photos of our original black carbon fiber rings, so you can see our rings in action. For an immediate purchase, just scroll the page a little lower.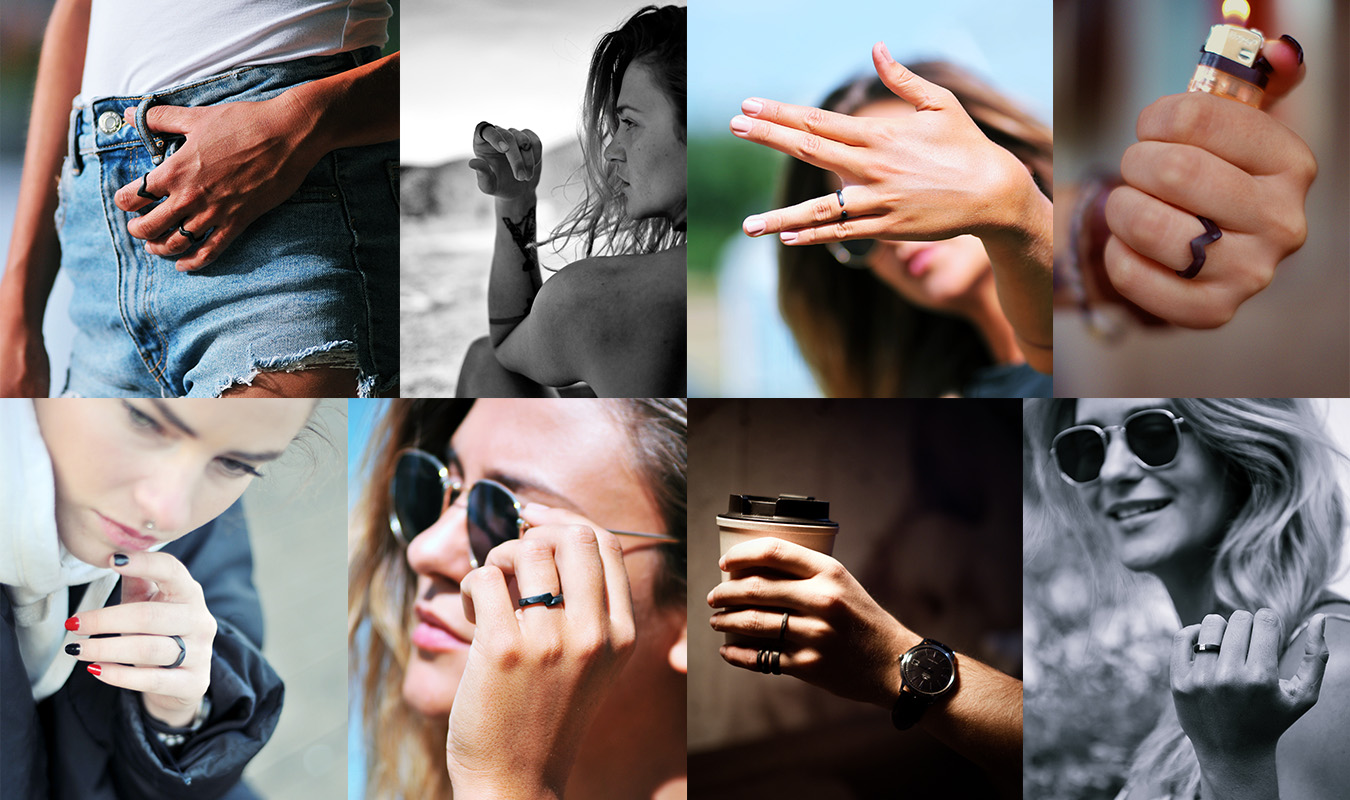 Ringblack rings are an original carbon fiber jewelry. By original black ring we mean a ring that you will not buy anywhere else but from us. At present, it is not possible to buy a similar carbon fiber ring from another manufacturer. We are justifiably proud of that and we believe that you also appreciate this originality. If you want a simple black ring, visit the section of simple wedding bands.