Thank you for your purchase
We really appreciate your trust in Ringblack. We have some important information for you that you, as the owners of the black ring, should know.
PACKAGE CONTENTS
If everything went well, you found in the box from us:
Original box with a ring

Ringblack sticker - we will be happy if you use it and stick it in some visible place. This will help spread awareness of the Ringblack brand. Thanks for that.

A gift (we don't always attach it, it depends on the workload of the production) - earrings from a 3D printer. In addition to Ringblack rings, we are launching a project to support ocean cleansing. By purchasing these earrings, you are helping us to send 1EURO to clean the world's oceans (the Ocean cleanup). Earrings along with toys from a 3D printer will soon be available at www.the3dtoys.com. If you like earrings and would like them for someone else, write to us. The price of the earrings is 200 CZK + postage.
RING MAINTENANCE
The ring is maintenance-free. It is important not to expose the ring to thinners or solvent-based disinfectants (eg in connection with the increased use of disinfectants with the Covid-19 pandemic)! We supply the ring in a semi-automatic shape. The skin lotion used to hydrate the skin helps the ring maintain a deep black color. Therefore, when lubricating your hands, leave it calmly on your finger, it does not hurt it at all :)
YOU ARE ENTHUSIAGED FROM THE RING AND YOU WANT TO EXPRESS FIT FOR US
We appreciate that immensely. For example, you can buy us coffee to keep us energized throughout the day. We will be able to stand out from the crowd and supply you with original products.

You have choosen wrong ring size
Choosing the right ring size is the most difficult task you have when ordering. We are writing about it here. But we have great news for you. We will be happy to replace the ring for you. More informations here.
The look of the ring surprised you
You have a unique jewelry repair in your hand. We write about "maps" and "carbon DNA" here. During the final grinding of the ring, the individual carbon fibers are exposed, which are wound in different directions. The angles of these fibers define the final appearance of the ring. No one else will have the same as you!
Something is wrong with your ring but you don't know what
Call us or write us. We will do our best to adjust the ring to your idea for you. We are just people, we could overlook something during production or packaging. Let us fix it for you.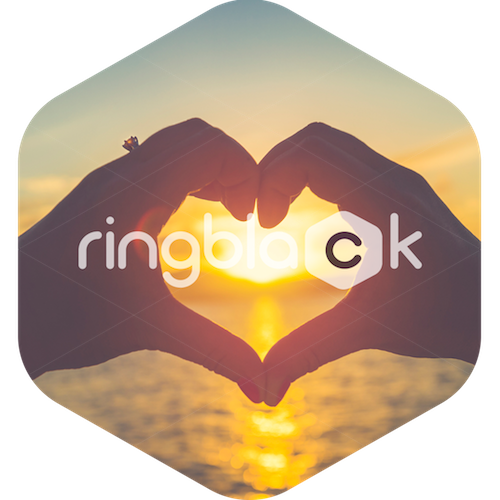 Thank you to be with us.
Ringblack team